Knowledge Base
Integrations
Octoboard speciality is integration with Data APIs of cloud applications. We connect to over 60 cloud services (Octoboard Integrations). There are over 2000 metrics and visualisations in our dashboards and reports and over 200 ready-made templates.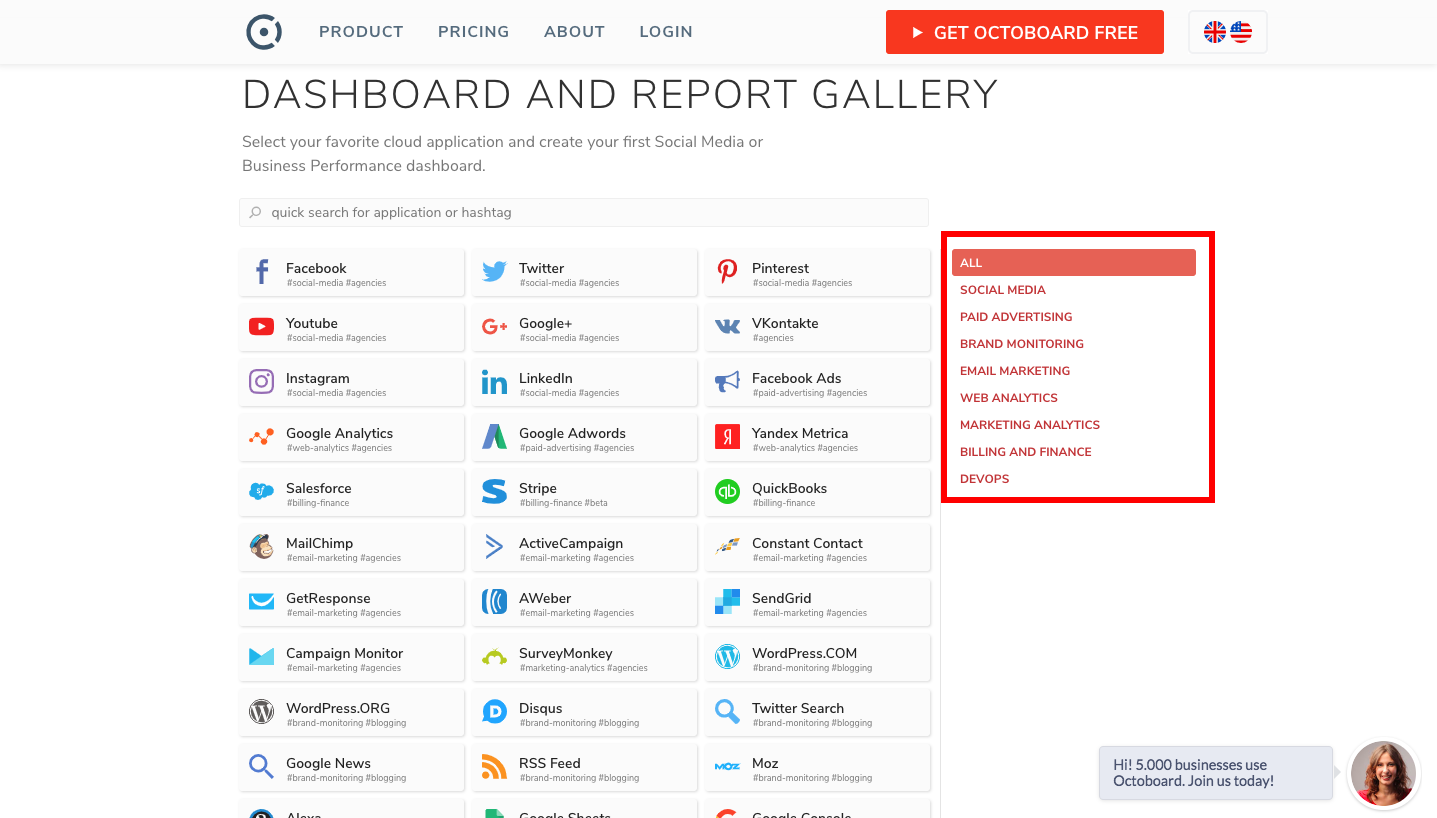 We do get requests to allow custom data to be loaded into the system and currently offer our Google Sheets integration. It is possible to connect Octoboard to your online document and display data in historical graphs and pie charts.
We will be adding a REST API to our products as well. It will allow you to connect your programmatic interface to Octoboard. We announce our releases by email. We will also send you a message via our in-app notification panel. Stay tuned!
For more options on how to display your own data in dashboards and reports, please check our Knowledge Base post on how to send custom data to Octoboard.