Knowledge Base
Integrations
Setting Up Multiple Google My Business Locations
Here is an example of how to add and configure multiple Google My Business Locations for your client.
Let's say, your client runs 3 gyms – in London, Manchester and Glasgow. Each gym is managed in the same Google My Business account and is defined as a separate location.
We are going to create an area called "MY GYMS" with 3 dashboards under it – one for each location. To achieve this we will be working with area configuration panel that is accessible by clicking the plus button at the top of your area header as shown on the following image:

It is NOT possible to create new areas but you can always reuse existing ones. In this case, we are going to hide WEB ANALYTICS, SOCIAL and other areas, and will only work with REVIEWS AND CALLS area that we will use to group our gyms.
To do so, first open area management panel and remove (or in this case, hide) areas other than KEYWORDS AND SEO. Hover your mouse over area name. Note "Hide" icon to the right that you can click and hide the area.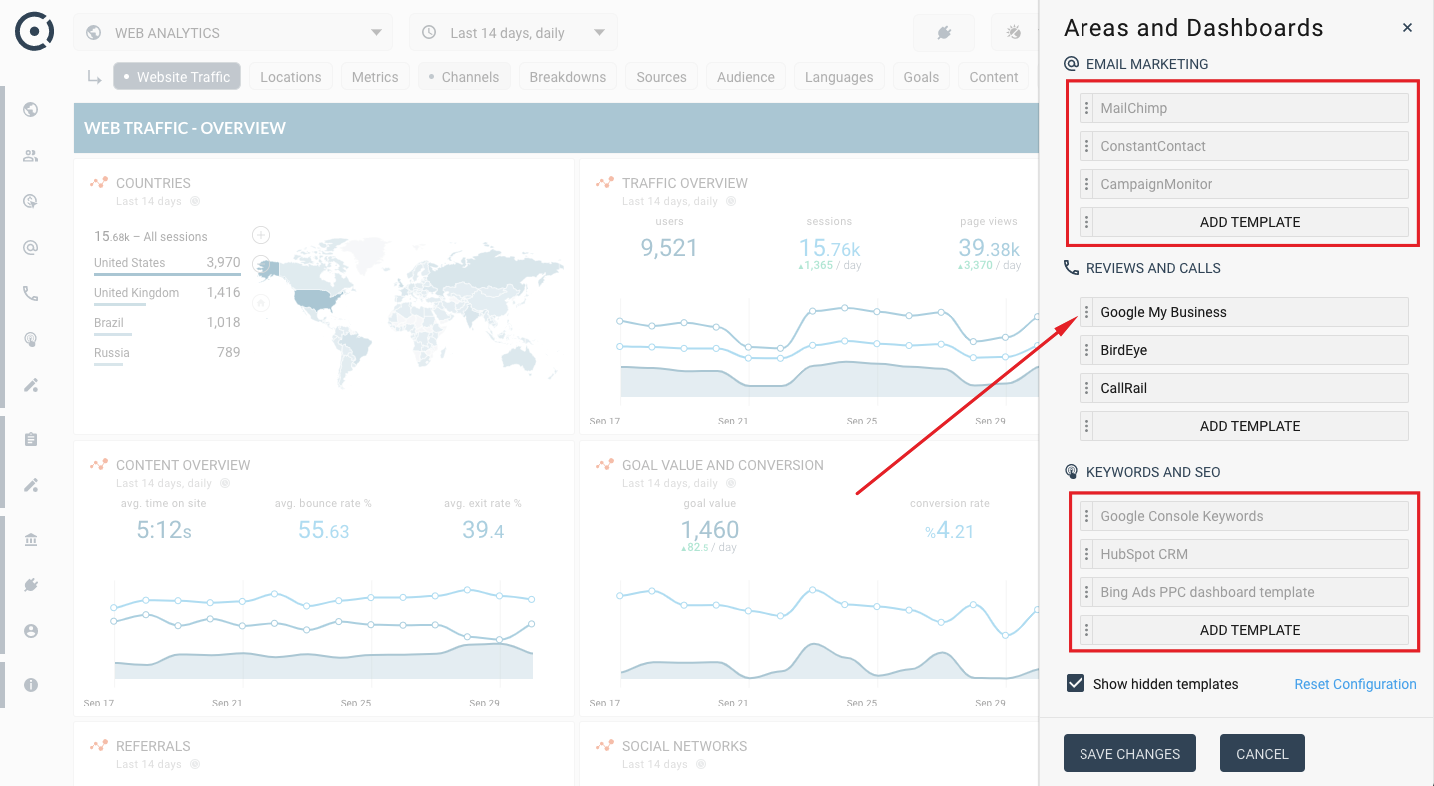 Note, that all but REVIEWS AND CALLS are now hidden. Next, let's rename REVIEWS AND CALLS area to "MY GYMS":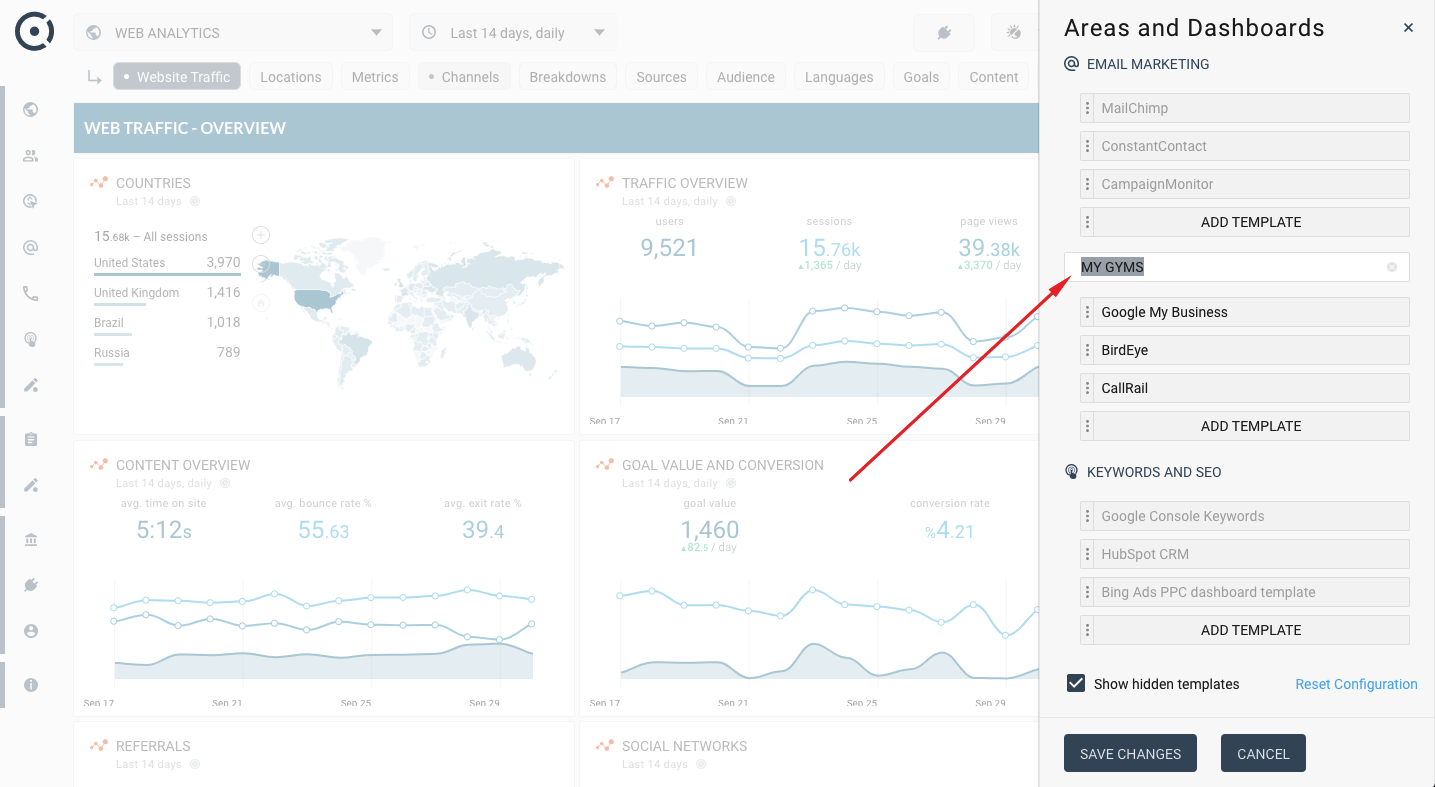 You can also hide, the rest of the templates under MY GYMS, and only leave Google My Business. Since we need to have 3 templates (one for each location), let's add two more Google My Business templates under MY GYMS area and rename 3 templates to London, Manchester and Glasgow.
To add templates, click ADD TEMPLATE button under MY GYMS and rename new templates. Since you have hidden other areas, your client now only one area called MY GYMS with 3 dashboards there – London, Manchester and Glasgow.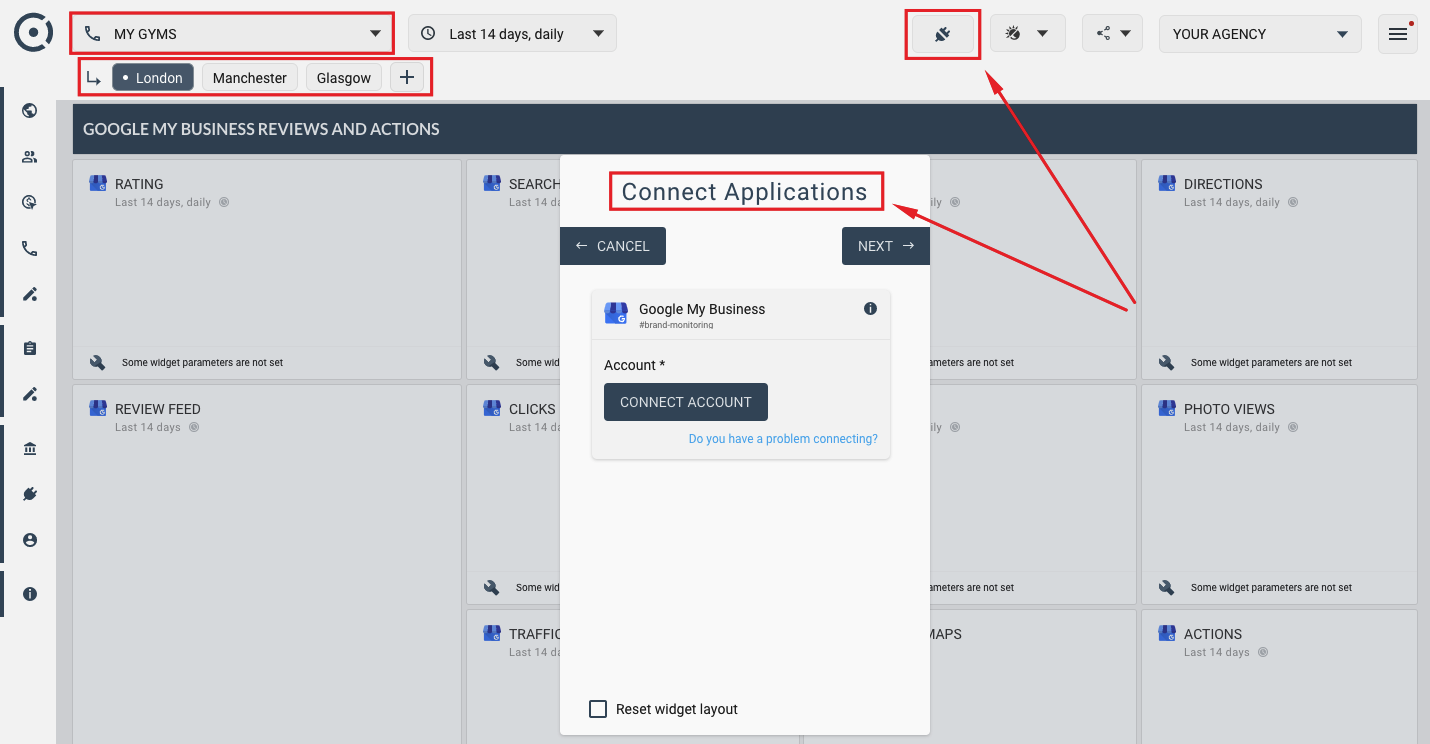 The final step is to open each template and enter your Google My Business account logins. Remember to select corresponding Google My Business locations for each city. Remember, you can always restore defaults by opening Areas and Dashboards panel and using "Reset Configuration" button shown here: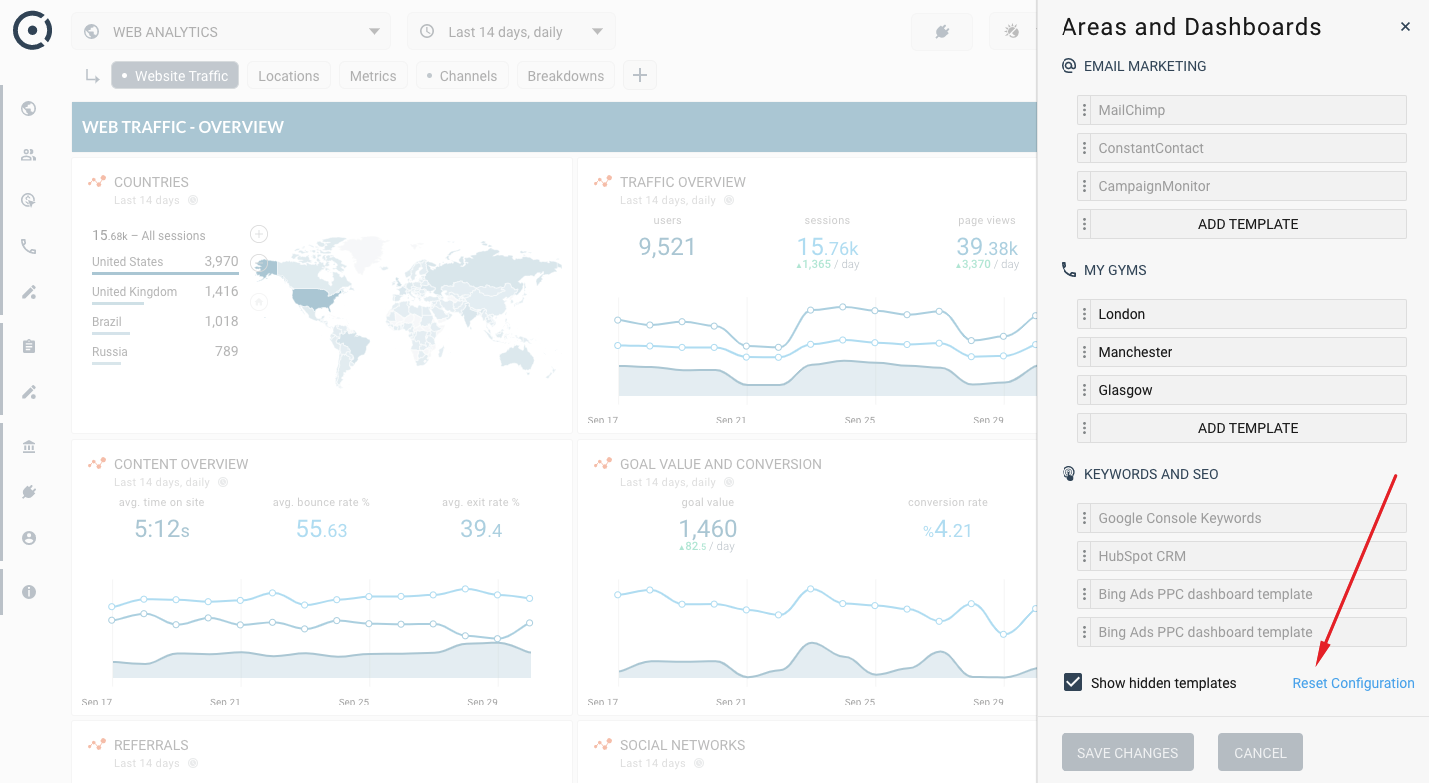 For more information on managing template areas and groups in Octoboard check out this tutorial.