Knowledge Base
INTEGRATIONS
Connecting to Google Analytics 4 (GA4)
Google Analytics and Google Analytics 4 use separate programmatic interfaces (APIs). We offer integrations as well as a number of templates for both APIs. To connect go Google Analytics 4 properties, make sure you select "Google Analytics 4" integration as show on the following image:

You can also select Google Analytics 4 templates in the template groupings.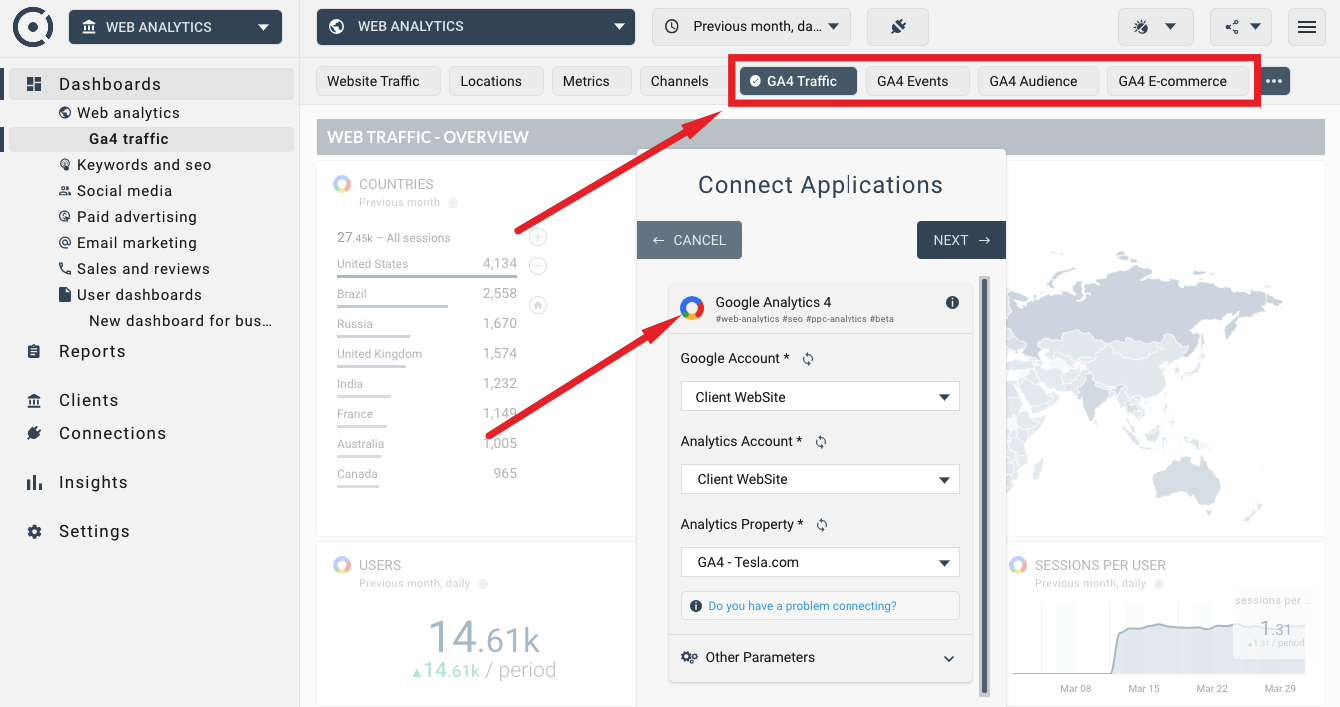 It is also possible to connect to your Google Analytics 4 property (website) using the old Universal Google Analytics connection but you need to enable it in your Google Analytics 4 configuration first. To do so, select "Show Advanced Options" in your GA4 property (Google Analytics Admin settings) and turn on "Create a Universal Analytics property" switch to allow Octoboard to access it. Click Next to complete this setup. After you have done this, you will be able to see your Web Property in Octoboard when connecting to your GA4 account.