GOOGLE SHEETS REPORTING
Google Sheets data in your business and marketing dashboards.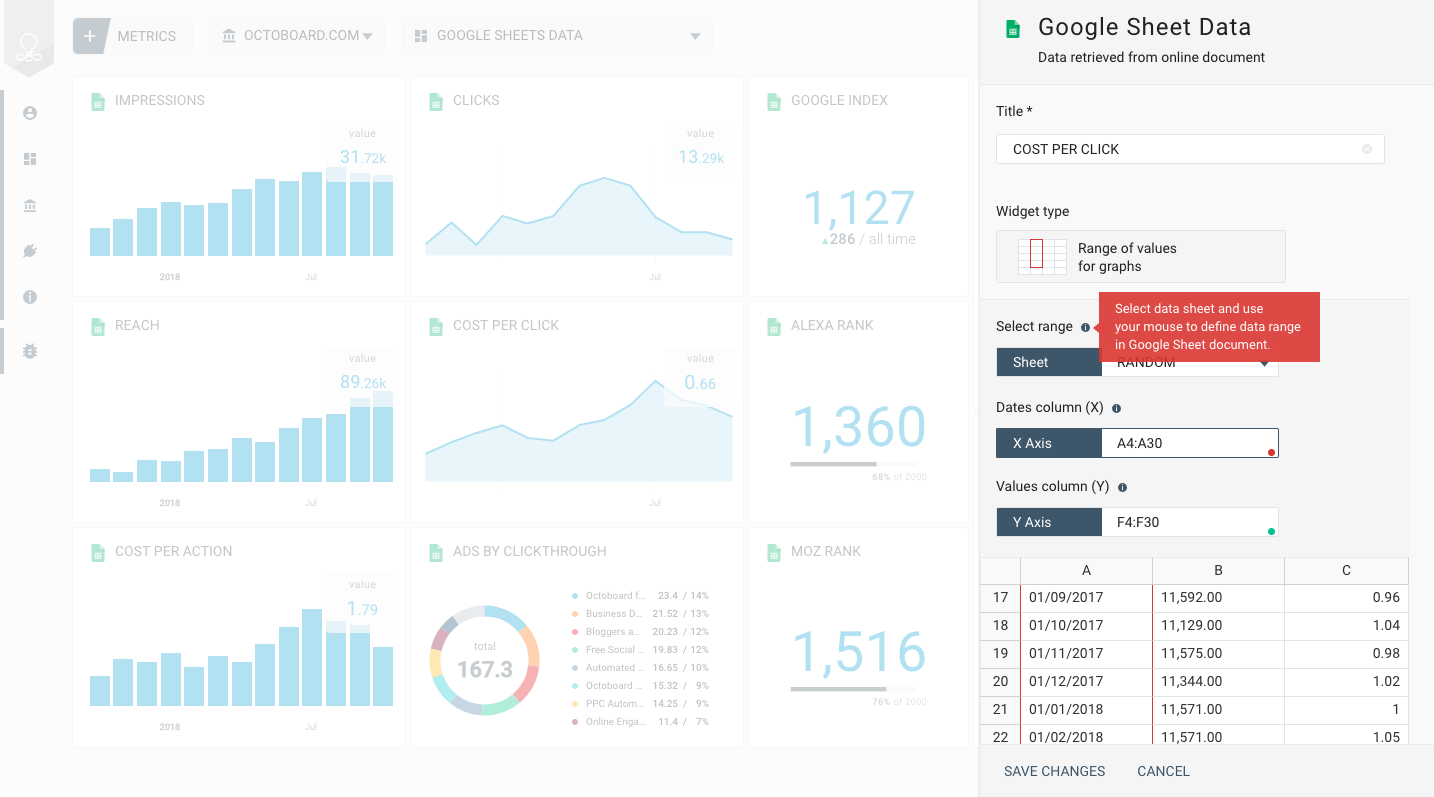 With Octoboard you can easily connect to any Google Sheets document and display data in a form of graph, pie chart, table. Once you point us to the Google Sheets document we will start pulling data automatically.

We offer an extensive set of features that will allow you easily connect and transform your data. Octoboard supports the following data types:


Single numeric value displays (with optional historic value tracking)
Data ranges - data displayed in graphs
Category data - pie charts, tables and funnels.


Tips
Turn on "Track historic data" feature and we will start keeping track of your data changes over time. Define frequency of updates and we will build historic bar, line and area graphs from a single data cell in the Google Sheets document.

As always, you can use "Compare" feature to see how your current data period compares to older data.

Notes
To connect to a Google Sheets document, provide your standard Google login and select the document you want to pull data from.