How often do connection expire?
Cloud data applications such as Facebook and LinkedIn may disconnect you from time to time. This is a feature of these applications designed to verify that you still want your data to be shared with a 3rd party platform such as Octoboard.
There are two types of disconnections that may happen:
Planned disconnects - this is when an application disconnects Octoboard at regular infrequent intervals. How often this happens depends on the application. Facebook would disconnect you every few months. Google Analytics almost never disconnects. Planned disconnects are mandatory.
Manual disconnects - these happen as a result of a human error, when for example you remove Octoboard from the list of connected apps in Facebook settings, or when authorising a Facebook connection, a page in the list of available pages is unchecked by mistake.
Go to your CONNECTIONS panel on the left and use the switch at the bottom of the screen. There is a field to enter your email address for notification and you can test notifications by clicking "SEND TEST EMAIL" button. The following image shows where to find this feature.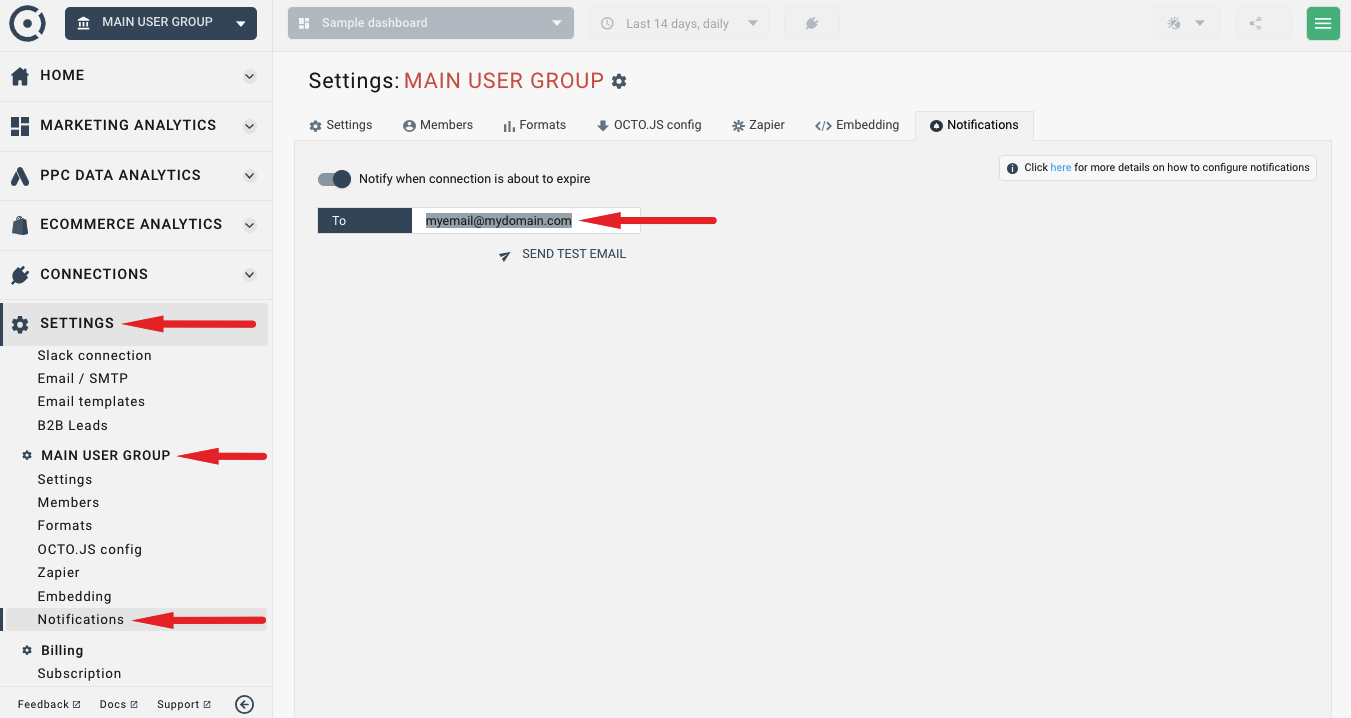 If a disconnection happens, you do not need to reconnect each widget. You can click RECONNECT button = a "plug" icon at the top of the dashboard of report. It will reconnect all widgets in that report or dashboard in one go for you. If you reconnect an application in the CONNECTIONS panel, Octoboard will find all widgets in all reports and dashboards in that client that use the connection and will reconnect them for you automatically.