How to add website LiveChat stats to your business dashboards and reports
If you have an online chat on your website you are probably using LiveChat to talk to your customers. It is one of the most popular vendors with over 22.000 customers in 150 countries. LiveChat also offers trouble ticket systems and other features out-of-the box.
Octoboard gives companies and marketing agencies access to all their business data in dashboards and send automated reports to teams and clients. With LiveChat integration it becomes very easy to add online conversation and tickets statistics to your dashboards and reports.

To setup up Octoboard-to-LiveChat connection follow 3 simple steps. It will only take 1 minute.
1. Add your usual login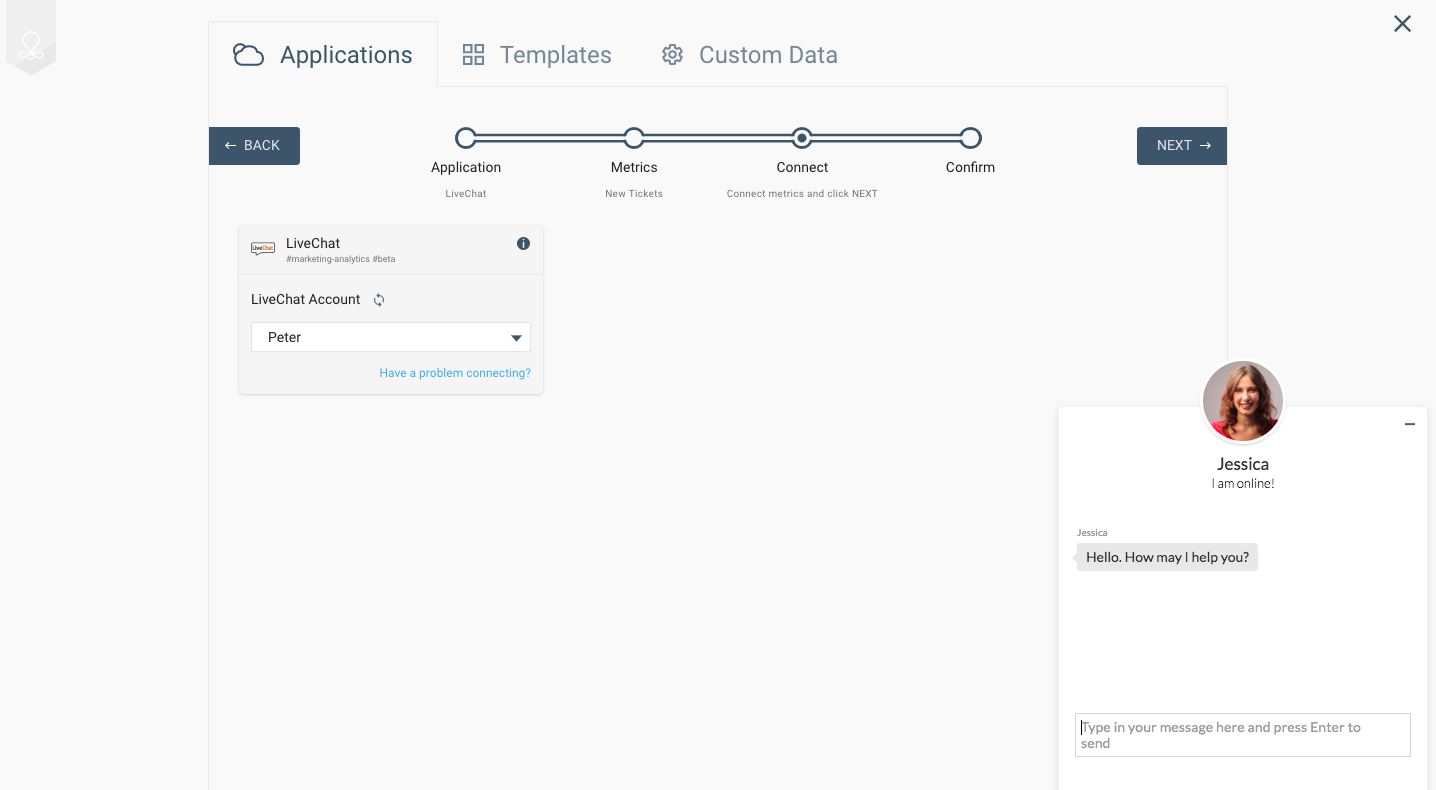 2. Select LiveChat applicationimg:lchat-1.jpg">
3. Select LiveChat metrics
Use the following metrics to build your online support data view:
Total Chats - displays the total number of your LiveChat conversations.
New tickets - new tickets raised by your customers.
As well as Solved tickets, Queued visitors, Chat satisfaction, Chat availability, Ticket response time, Chat waiting time, Resolution time, Queue abandonment and many more.
With Octoboard you can combine these metrics with your marketing data (social media or web analytics), blog stats, paid advertising KPIs from Google Analytics, Facebook, LinkedIn, Bing and many more systems. Monitoring your business data becomes a lot easier and faster with one unified view that updates itself automatically even after you logout from Octoboard.
Share your key LiveChat stats with your team members or the whole organization - use our TV dashboard feature to present data in your office. TV Loops are now available in Octoboard, allowing you to present different dashboards in one loop displaying data from LiveChat, Google Analytics, Social media and other cloud platforms for a selected time period. Secured dashboard loops with PINs are also available for you.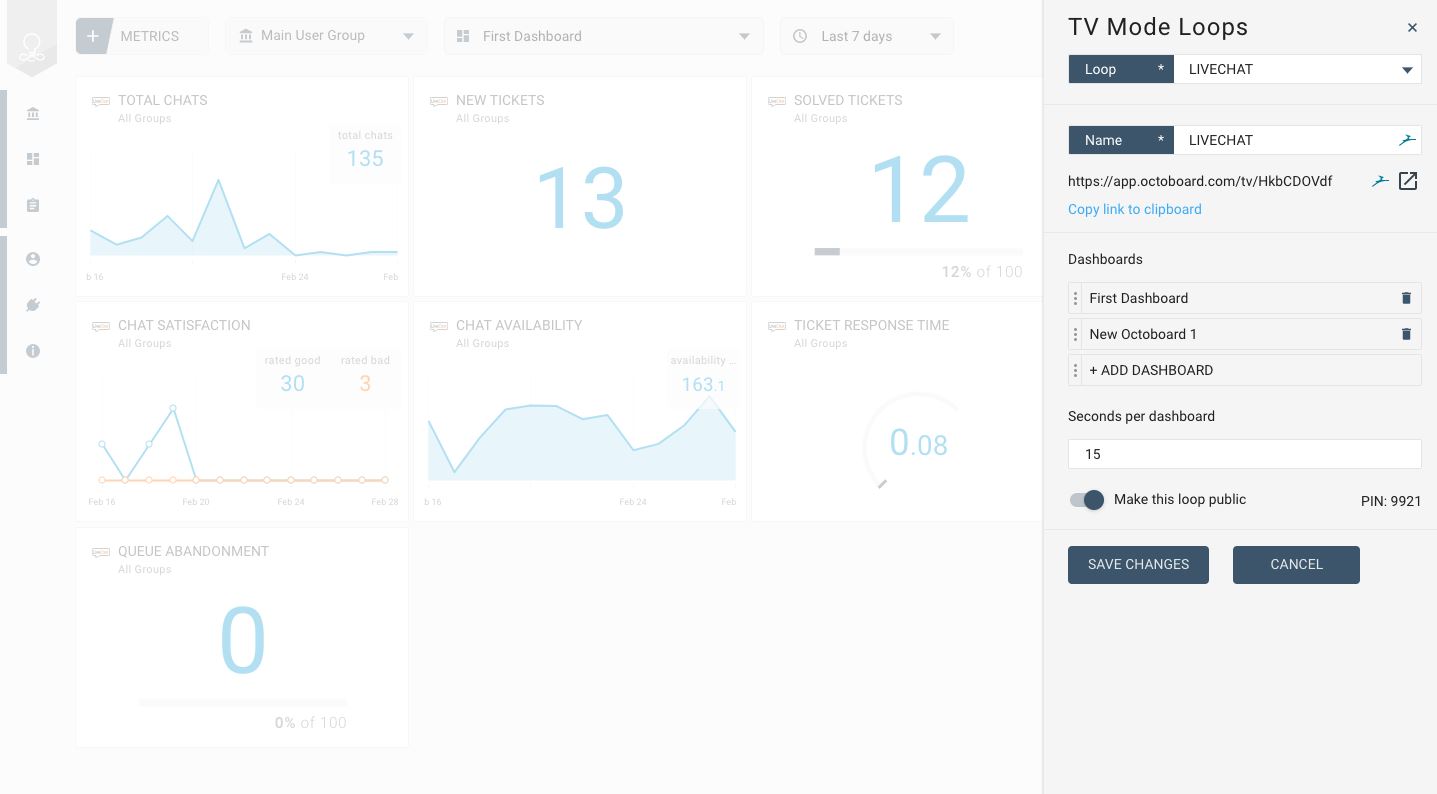 Octoboard offers to use our pre-configured templates for quicker monitoring (see our LiveChat for support teams template). If you are a marketing agency, take advantage of our automated reports that can be scheduled and sent directly from Octoboard. This saves agencies with hundred of clients a considerable amount of time as Octoboard creates data reports automatically. Our Whitelabel feature allows you to customize client reports with company logo and colours.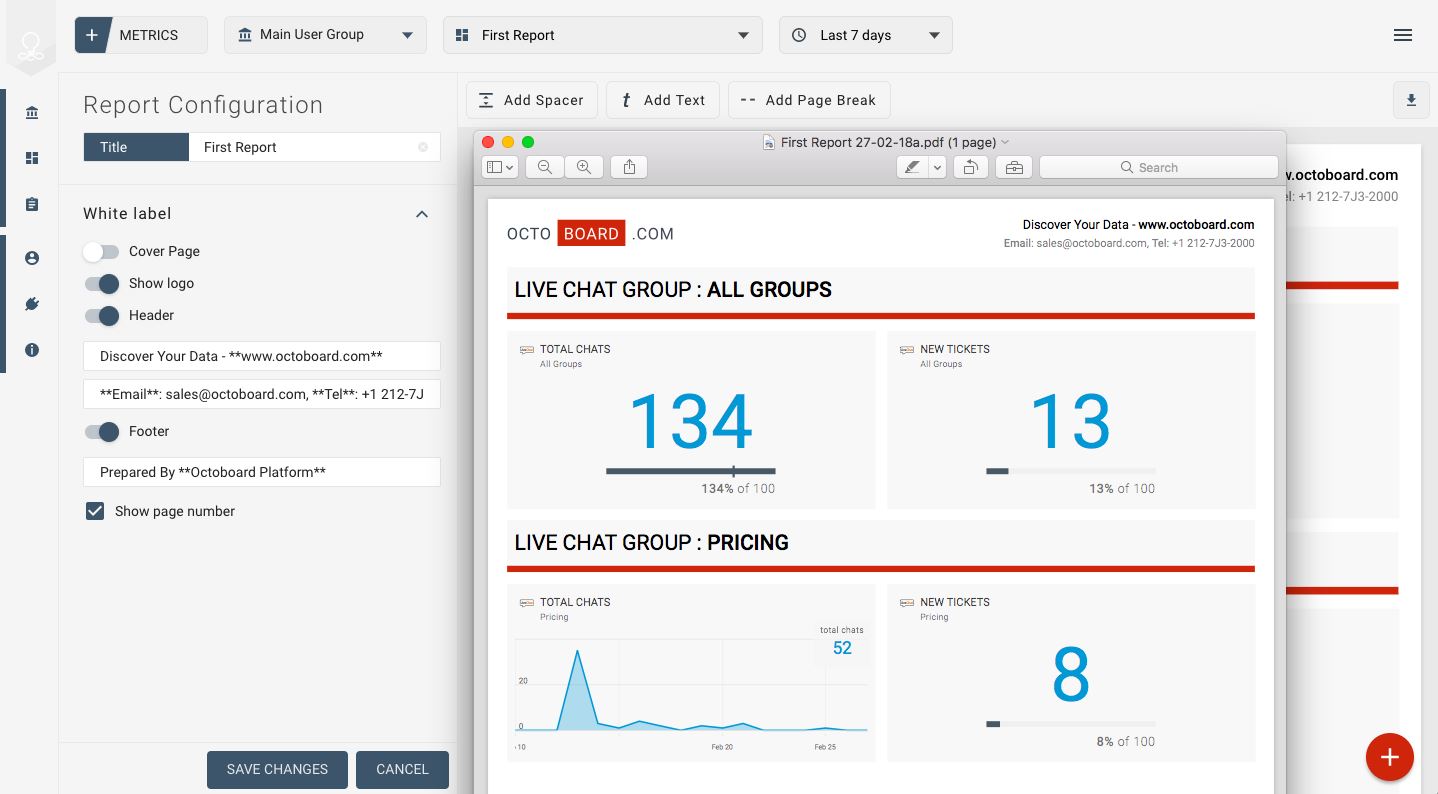 Track your teams' chat performance without effort with Octoboard dashboards and save time with our templates and reports. Your statistics should work for you, but it doesn't mean that you have to work hours to get them. Try it now!