Knowledge Base
B2b Lead Generation
B2b Lead Generation Features Overview
Octoboard platform offers two lead generation features that can be used for your business website as well as for the websites of your clients. Marketing agencies use these features to generate new leads for their clients to increase revenue and reduce churn. Online businesses use these features to increase conversion and generate new sales.
With Octoboard, you can install scripts on your business websites as well as on the websites of your clients, collect B2B leads and offer them to your clients as data exports at a premium.
This image shows your main B2B configuration screen where you can control what clients or organisations have B2B leads installed. You can download captured leads for the whole Octoboard account as well as for individual clients.
Both features are offered as free add-ons in the Octoboard subscriptions. Every plan defines the number of leads you can capture for the whole account across all client websites. The higher the plan, the more leads you can capture and download every month.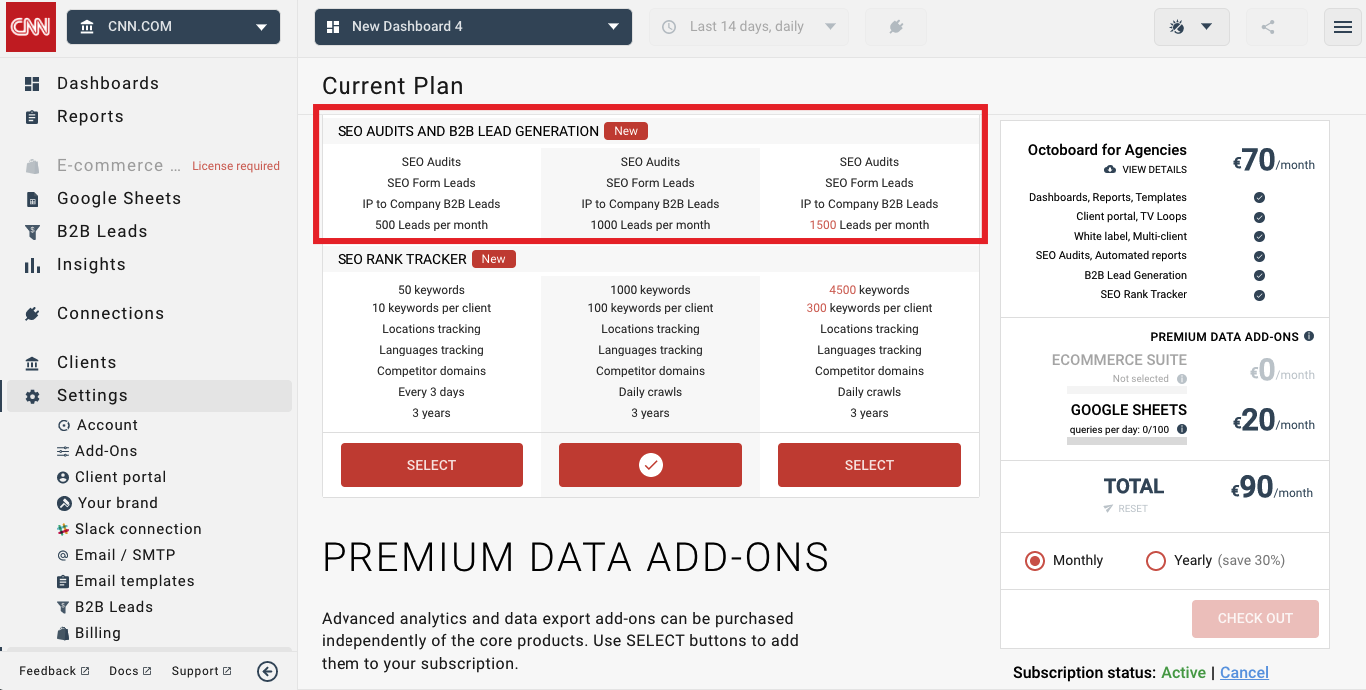 Check out the following tutorials on how to add Embedded SEO Audit forms, identify company details of your website visitors and how to view and download captured leads for your clients.