Knowledge Base
Ppc Analytics Add-on: Data Export
Exporting Ppc Analytics Data To Google Data Studio
Any selected data source - Custom, Standard or Multi-Channel - can be sent to a Google Data Studio project.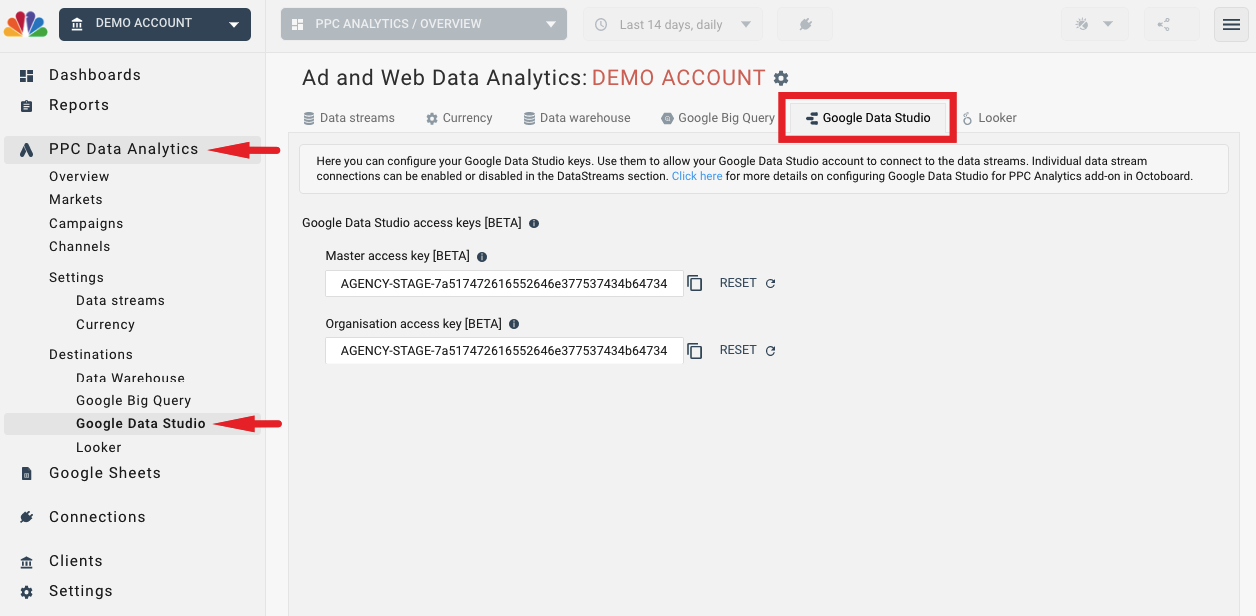 PPC Data Analytics export to Looker Studio is only available to a limited number of Octoboard users. It will be released shortly.
PPC Data Analytics Export features are in Beta. At the moment, they are offered to our customers for free. There will be a charge for using these features in the future.
In addition to the Google Data Studio data export feature covered in this Knowledge Base topic, you can use the following data destinations to access Octoboard data: