Where can I find my invoices?
Whenever we charge you, we will send you an invoice by email to the administrator's email address indicated for your account. You can search your email box for emails from Octoboard to locate them. We also generate VAT compliant invoices and store them in the system. To access them, please go to LEFT MENU > ACCOUNT > PAYMENT HISTORY.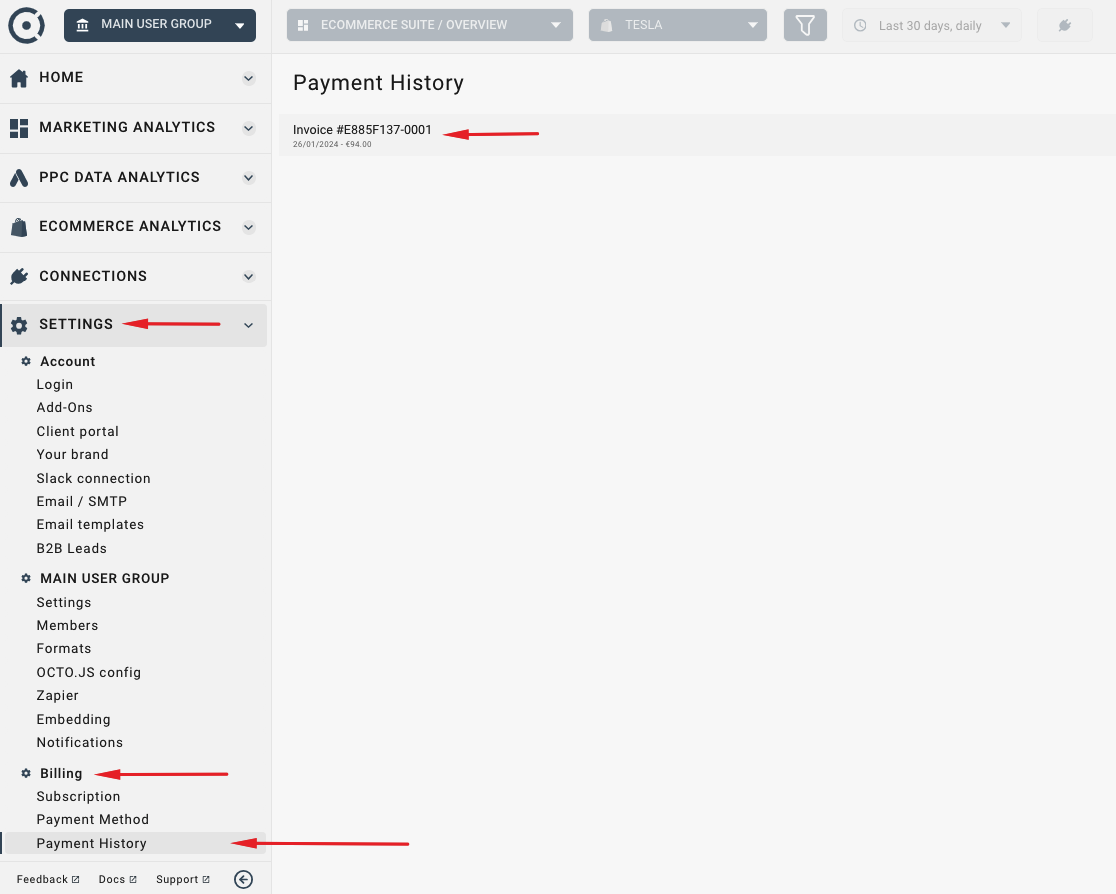 If you want your invoice to contain VAT ID, make sure you enter it when adding your credit card (payment method). For European businesses, our system will validate VAT ID against your company name and address. If your VAT ID verification fails, VAT will be applied and paid to your national tax authority. VAT amounts (charged or zero rated) are indicated in Octoboard invoices.