Knowledge Base
Purchasing
Octoboard Trials: Limitations, Trial Extension
We offer full featured, obligation-free trials for all Octoboard products. A trial lasts 14 days and requires no credit card entry - simply create a login and start your trial.
To start your trial, go to top menu of octoboard.com website and click the "TRIAL" button. Select the product that you would like to test.
Please select the correct core product. We offer two separate core products - Octoboard for Business and Octoboard for Agencies - they have different logins and pricing. For more information on Octoboard product pricing and how to purchase Octoboard products - please read this tutorial.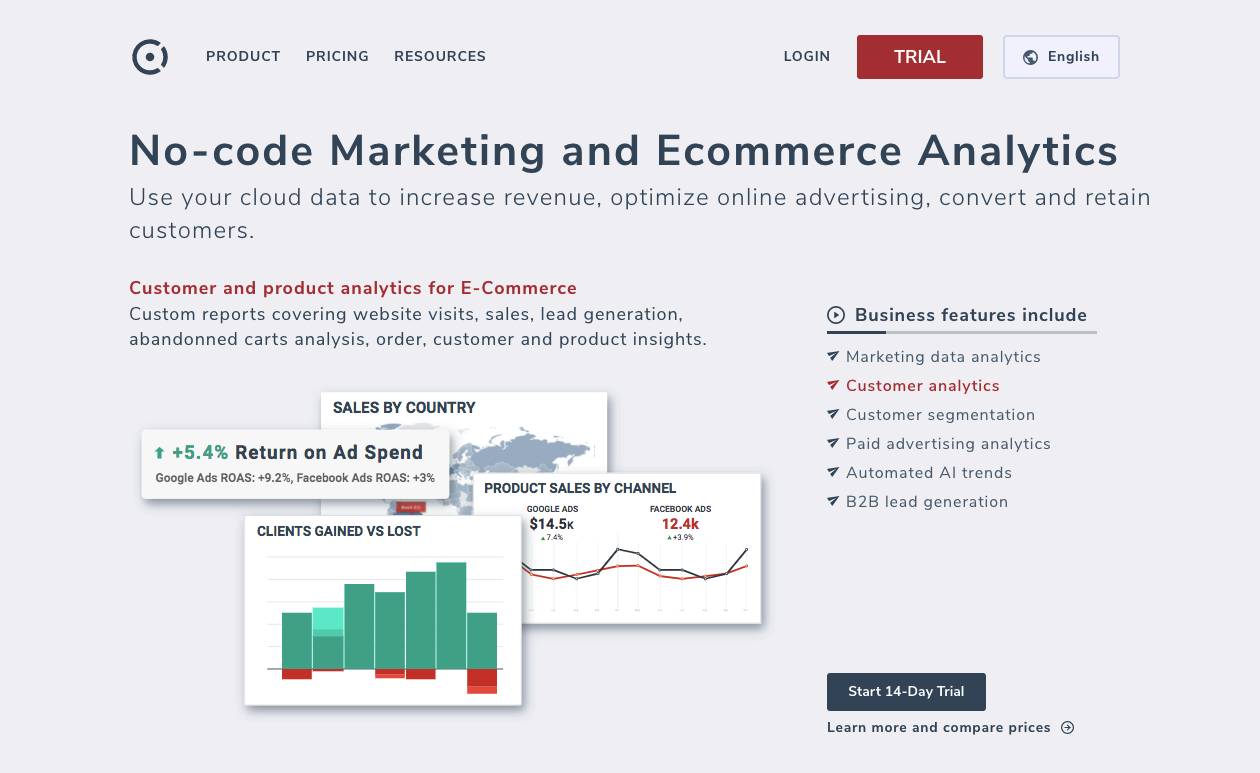 It is not possible to extend a trial. But you can always delete your trial account and create a new one with the same email address. A new 14-day trial starts every time you create an account with Octoboard.
All features of our product are available in the trial. The only limitation is how many days of data you can see in dashboards and reports.
If you purchase any premium plan (any paid subscription in Octoboard for Business or Octoboard for Agencies product), all timeframe options will be enabled.
Please note that even if all timeframe options are enabled, not all options may work for you. This is because the amount of data available to Octoboard depends on the cloud platforms that we connect to. Some platforms such as Google Analytics or paid advertising systems can offer a lot of historical data, others are more restrictive. ActiveCampaign, for instance, will not return historical data to us and we will have to work around this issue by collecting and updating data every day so that you can have historical trends available in the future.
During the trial data widgets in dashboards and reports are refreshed once a day.
Click the TOP-RIGHT menu button. You will see trial expiration information at the bottom of the menu.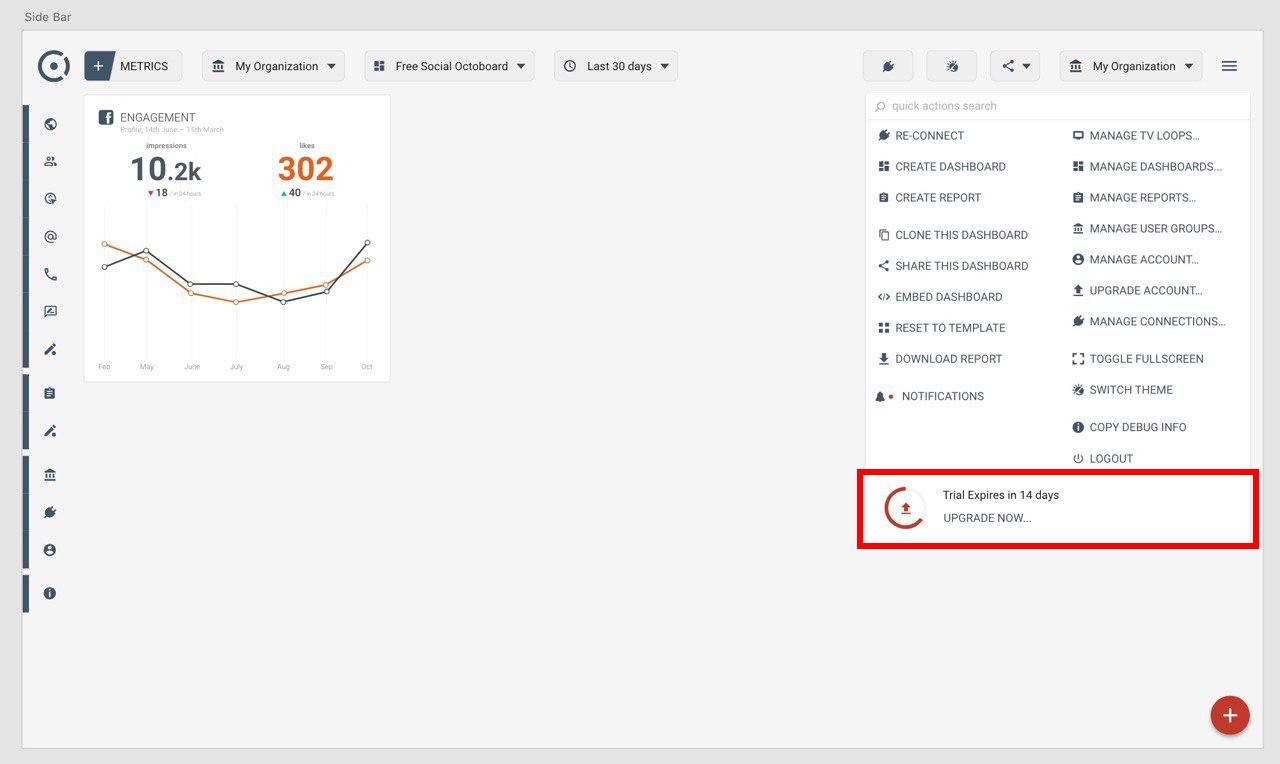 Once the trial is over, Octoboard will stop collecting your data and you will no longer be able to access report configurations. A few weeks after that you will receive an email from Octoboard informing you that we are about to remove your account and all your data from the system.
After the trial you can purchase any premium plan. Premium plans can limit the number of dashboards, reports, widgets and logins that you can create. For more details please visit the following pages: Octoboard for Business Pricing and Octoboard for Agencies Pricing.