Knowledge Base
Purchasing
Managing Your Subscription: Upgrades, Downgrades, Reactivations
You can upgrade or downgrade any time as well as change from monthly to yearly subscription and back. Any unused time on your monthly plan will be correctly prorated and taken into account when switching to yearly plan.
Visit Left Panel > Settings > Subscription to manage your subscription.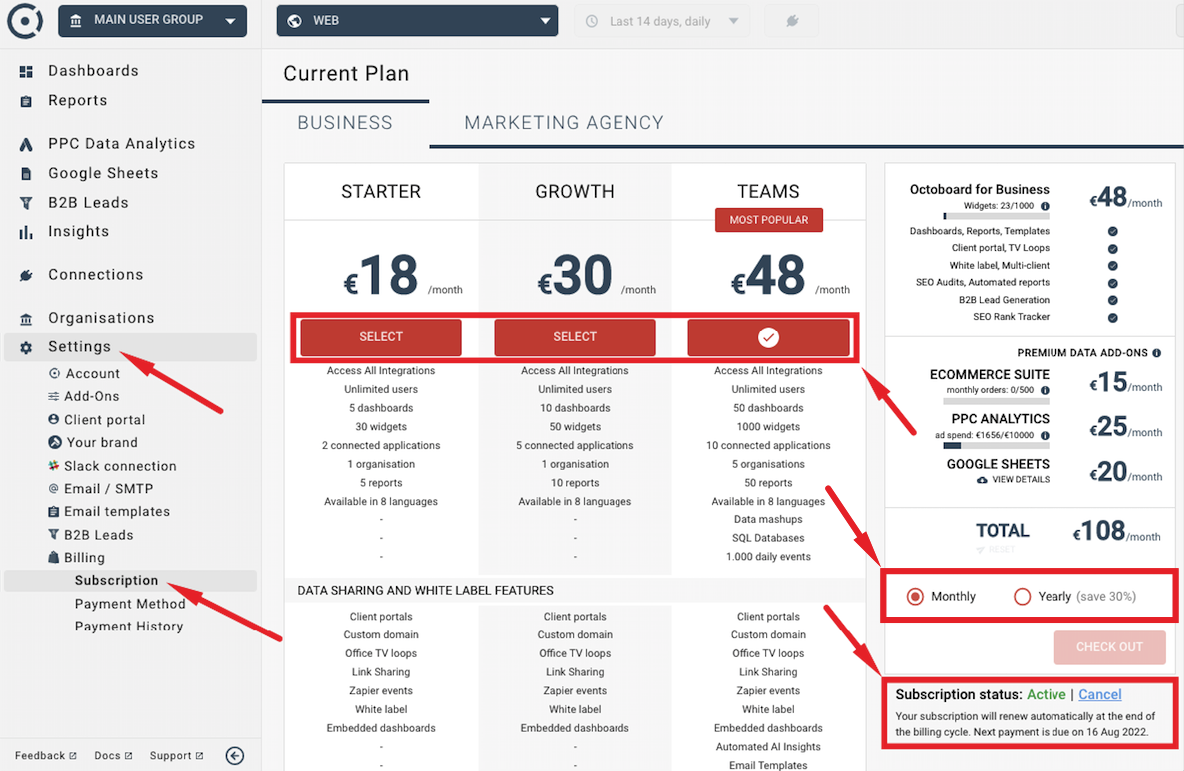 You can change your subscription from monthly to yearly at any moment. Unused time will be accounted for and given back to you as credit.
You can cancel your subscription any time. We do not offer refunds but may apply unused time for future purchases at our discretion.
In order to cancel your subscription, go to Left Panel > Settings > Account and click "You can delete account here" link at the bottom. Once you have deleted your account, we will remove all of your configured dashboards, reports and collected data. You may still receive a few emails but you can always unsubscribe by using "Unsubscribe" link.
As we offer two separate products, please use the correct login to cancel your paid subscription: Octoboard for Agencies or Octoboard for Business
An email or phone request to cancel your account is not considered cancellation. You should follow the simple procedure above to cancel your account and stop recurring charges.
Once you have deleted your account all data will be removed. Deleted accounts or data cannot be recovered.