Knowledge Base
Integrations
Connecting to your Stripe account is very easy. Use one of our standard Stripe templates or add Stripe widgets to your dashboards or reports manually. When prompted for Stripe account details, please enter login email address and password.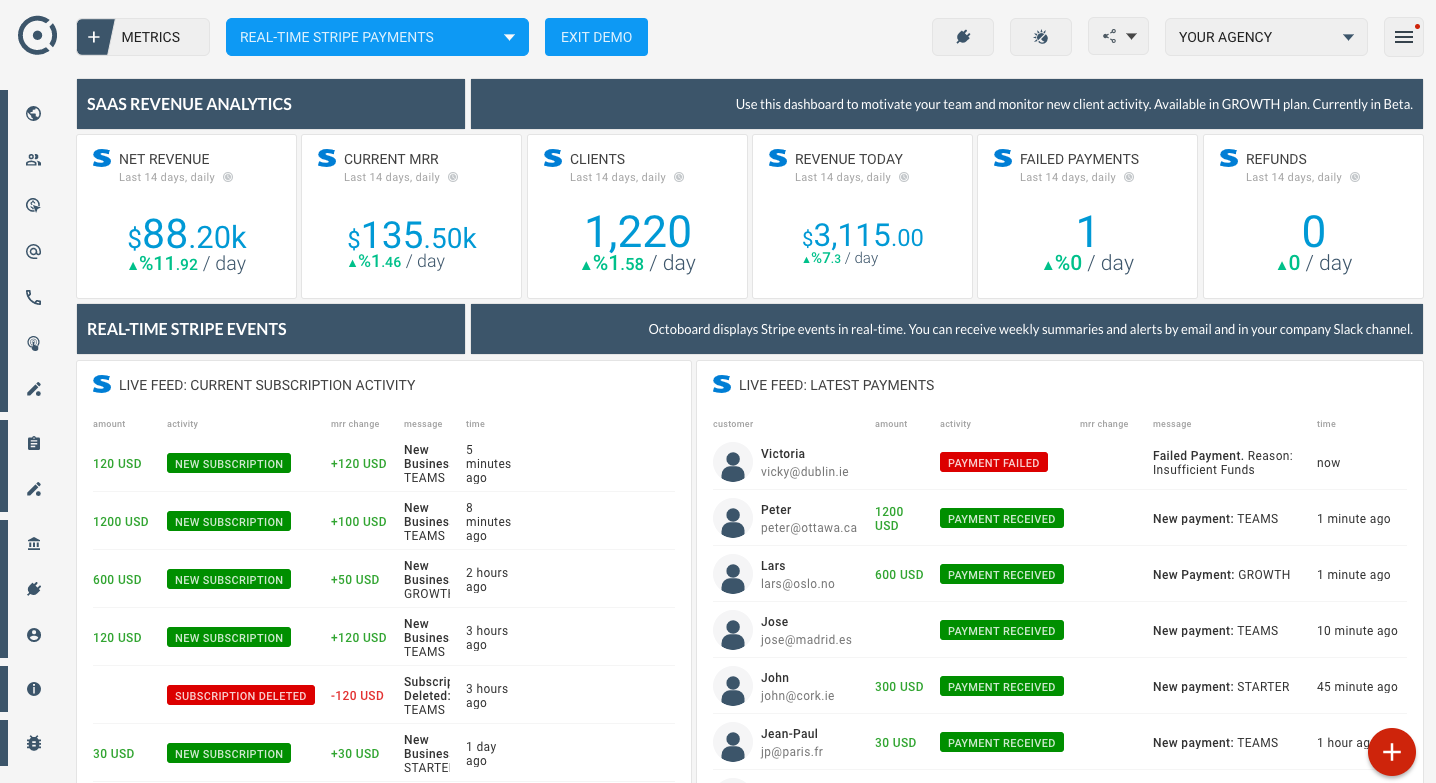 Octoboard offers real-time widgets for Stripe integration such as real-time purchases. Real-time widgets are available in the Octoboard for Business product. Octoboard for Agencies contains insights data only.
You can see an example of the real-time dashboard with Stripe events in the Octoboard Live Demo. Select Real-Time Stripe Payments dashboard from the drop-down list.
For more details on the connection process and for the full list of Stripe metrics, please visit this page: List of Stripe metrics