Knowledge Base
MISCELLANEOUS
Scheduling demo or consultation
Octoboard offers products to Startups and Marketing agencies for the lowest prices on the market. We can keep our prices so low because we offer a true self-service platform.
One-on-one consultations or calls would make our products more expensive. We invest all of our time into building intuitive interfaces and pass the savings to our clients. This approach guarantees low prices for everybody - now and in the future.
We highly recommend creating an account and start using Octoboard. It is free to do so. We offer a fully functioning demo for 14 days - no payment or credit card entry required - just login and get your first dashboards and reports in less than 3 minutes (yes, we timed it!).
To start your trial use "GET OCTOBOARD FREE" button or click "START TRIAL" on our pricing page. You can get more information about our trials by visiting Octoboard Knowledge Base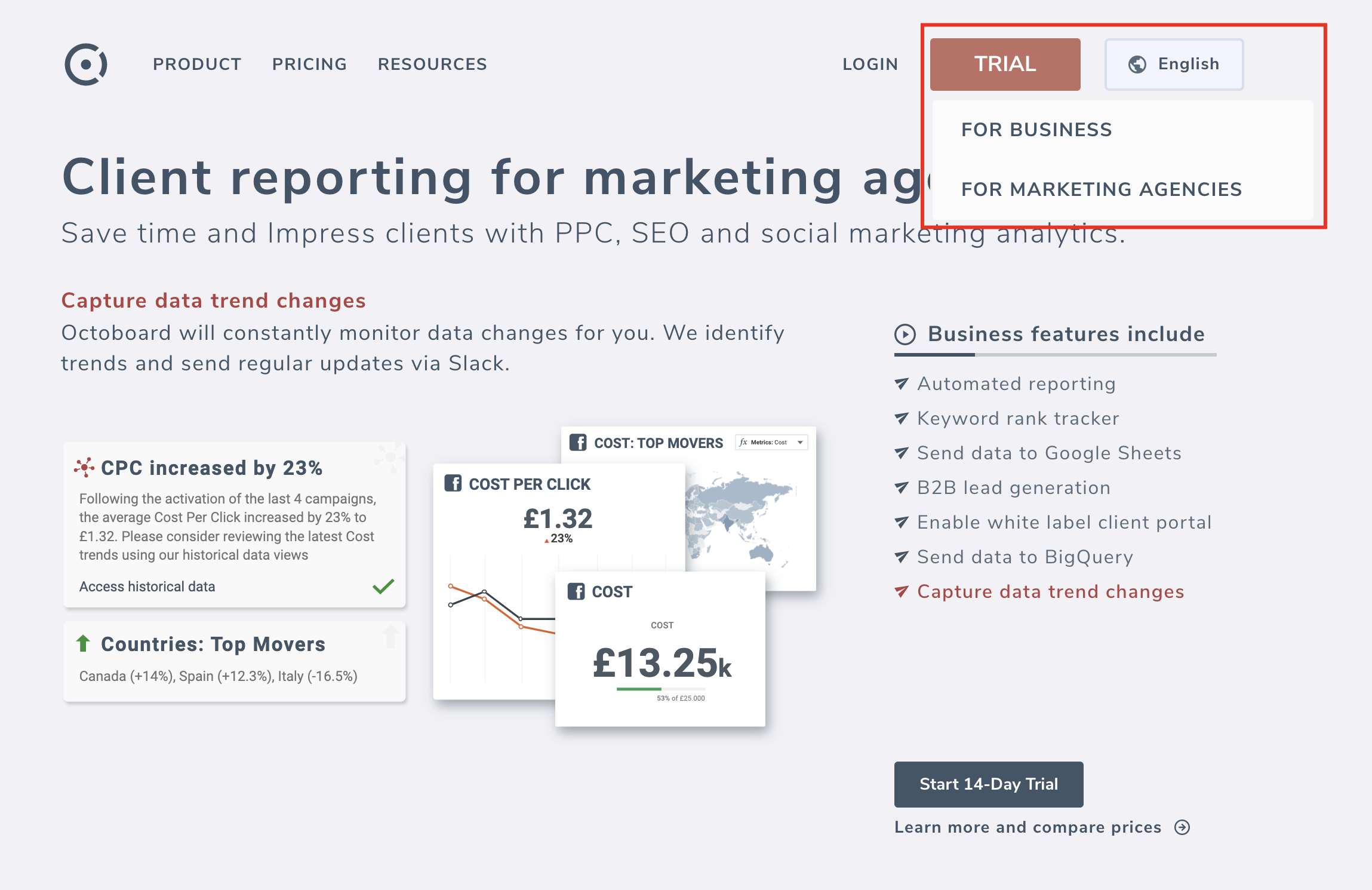 If you are an agency, our price for Octoboard for Agencies product is only €5 per client per month (with 30% discount for annual subscription). €5 includes unlimited number of users (agency employees or your clients, if you like), white label capability, unlimited dashboards, unlimited reports, shared links, client portals, dashboard embedding on your website, SEO audits and other features.
If you have a specific question, Octoboard Knowledge Base should be able to answer it. Try to enter your query in the search box and our AI platform will look for the right answer for you.
You can also always contact our support team via our website or by selecting "SUPPORT" menu item in the application. Our ticket system will register your query and our sales or support team representative will get back you.