Knowledge Base
MISCELLANEOUS
We are delighted that you are asking this question! We are working very hard to build new functionality for thousands of our clients - startups, small businesses, marketing agencies and big companies. Our roadmap is constantly changing and we regularly announce new features.
We constantly monitor the market and collect user feedback. New feature requests come from our product team and from our customers directly in form of "candidate features". Our product team holds regular meetings to review the candidates and decide on priorities based on the need on the market, company strategy and our existing roadmap. The more people ask for features the higher is the priority and the faster we will build the features for our clients. So please send us your requests.
It is very easy. Log into our application and select SUPPORT in the left menu. Then send your request. Please make sure you describe your feature well - how you will use it and why it will be good for other clients of Octoboard. Attach an image, if possible. The more information you provide on the value of the feature, the more priority will be assigned to it. We thank you in advance for your time and for writing to us. Every feature request is very important to us!
Releases are announced via the following two channels:
1. We send updates by email. Make sure you have verified your email address in Octoboard and you will definitely receive updates from our product team.
2. Users of Octoboard will receive messages via Octoboard notification panel. New messages will be clearly marked and visible to you when you login.
Octoboard speciality is integration with Data APIs of cloud applications and covers over 60 standard services. There are over 2000 metrics and visualisations in our dashboards and reports and some 200+ templates. Before requesting a new integration, make sure you have checked our list of available integrations here: Octoboard Integrations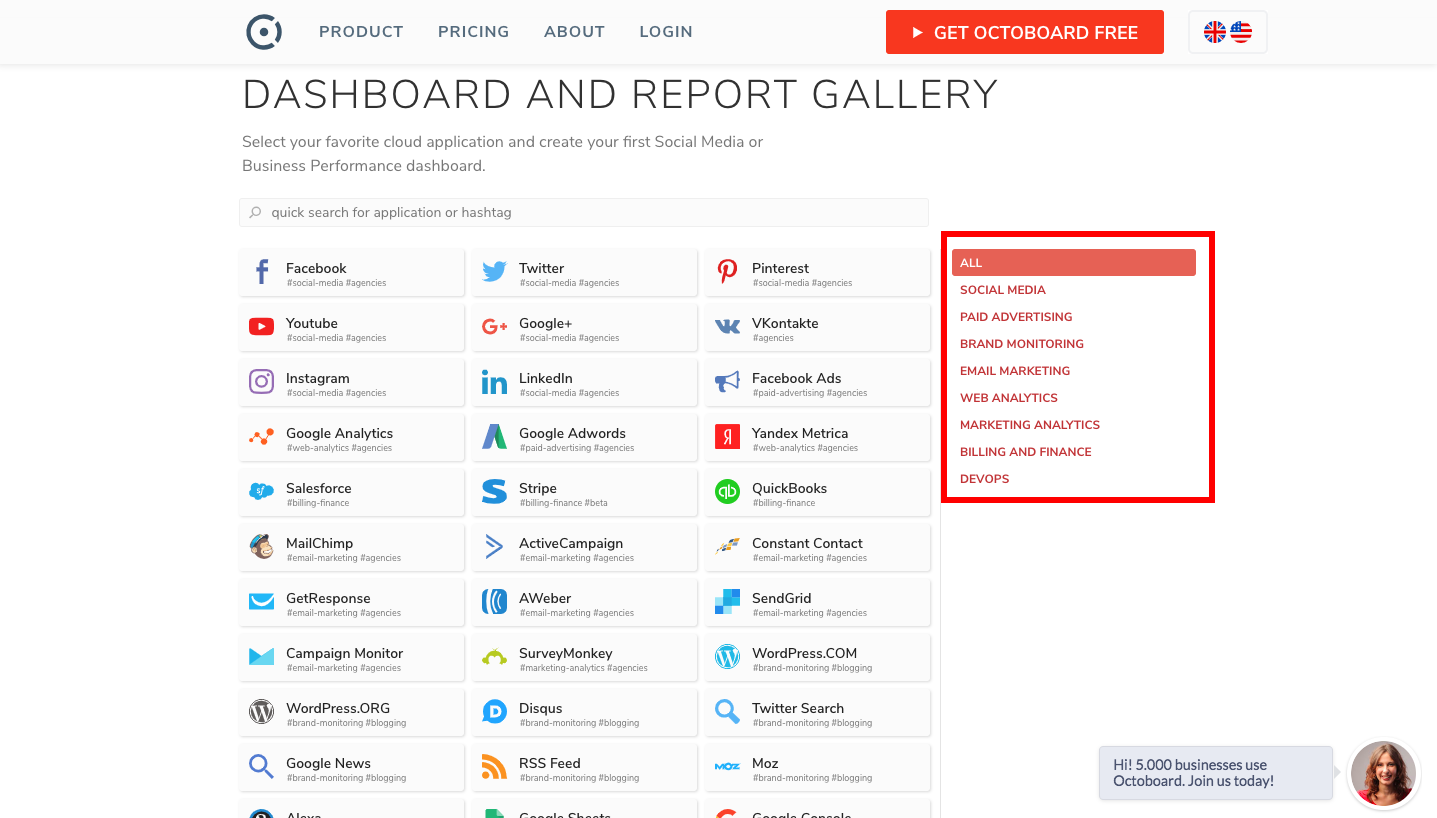 To request a new integration please write to our Support team. Select SUPPORT in the left menu when using Octoboard. When requesting a new integration, bear in mind that not all cloud applications provide programmatic interfaces (APIs). Either way, we will look at every request and will prioritise them based on the need on the market, feasibility and alignment with current Octoboard roadmap.