INTERCOM MARKETING TEMPLATE (REPORT)
Intercom marketing report - contacts, users, leads, segments.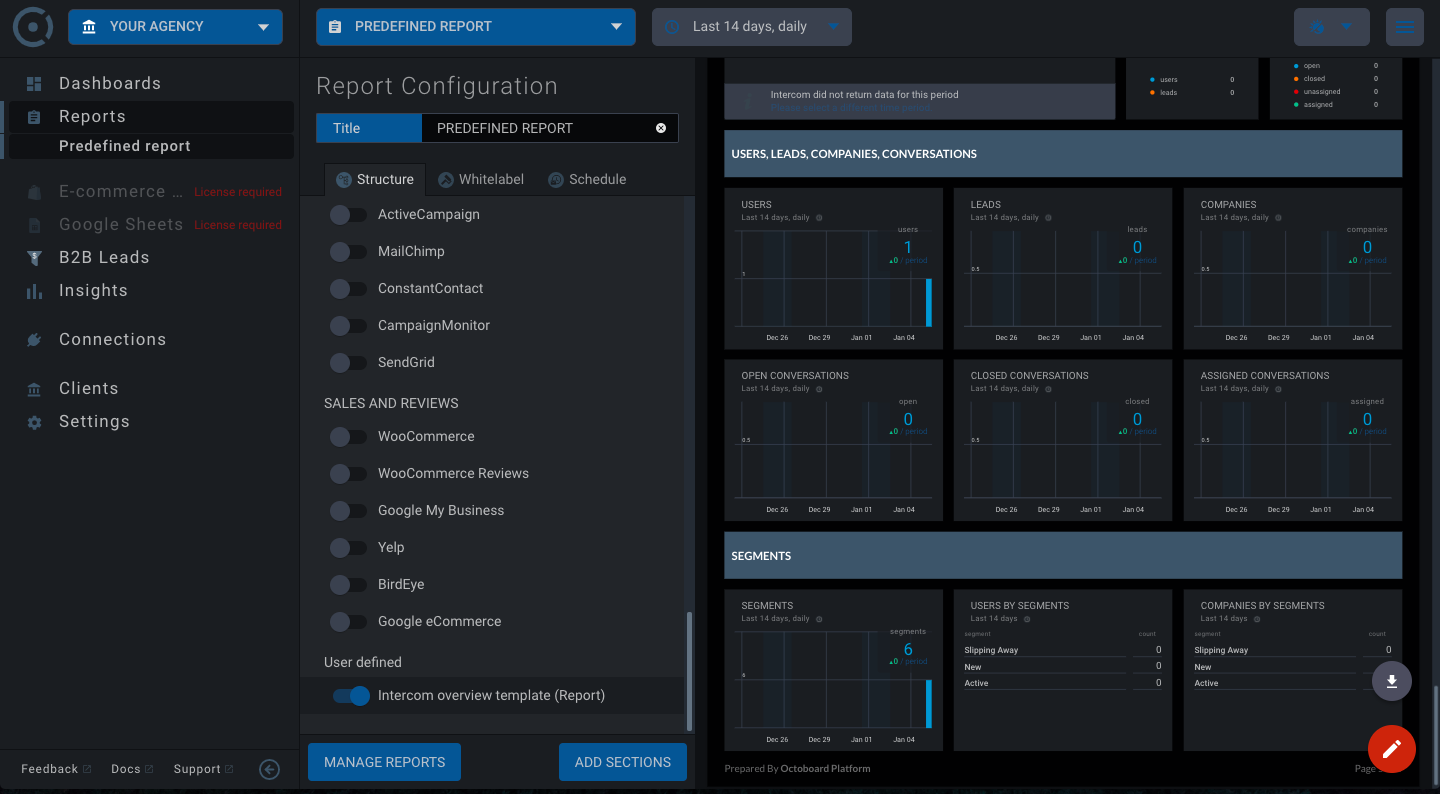 This automated marketing report will retrieve data from your Intercom account and create a PDF report that you can send to your clients or share with marketing team. The report covers marketing account performance metrics, such as the number of contact, conversions, leads captured in the Intercom system as well as leads, companies, segments overview.