How to use SendGrid data in Startup dashboard
Are you familiar with SendGrid? If not, the time has come to start using this amazing email delivering service. It helps companies and brands to grow by managing their email marketing campaigns, and they do it well. If you are already using this platform, you will definitely find it worthy of your time to learn how to use key metrics to monitor SendGrid campaigns.
Today we announce the release of a startup dashboard and templates for SendGrid!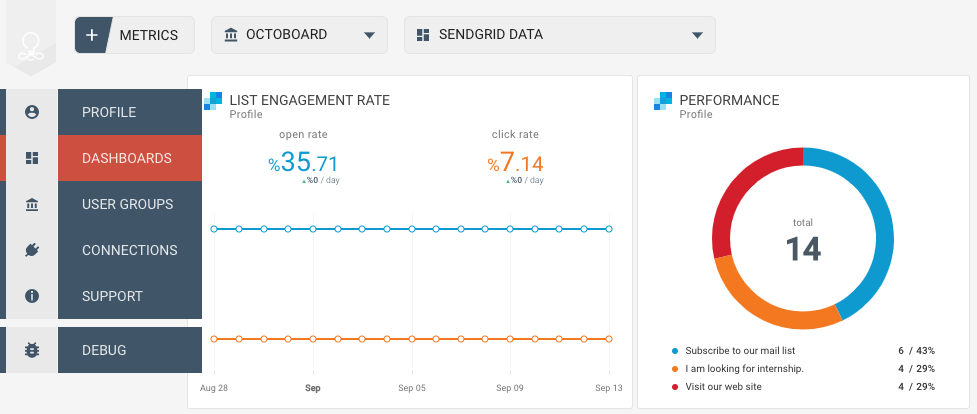 Email marketing is one of the best solutions and marketing tools to build customer relationships. SendGrid is a great tool to send your emails at the right time, with the right content and to the right people. Those three conditions or principles are essential to any email marketer to follow. How do you make sure you really follow them?
Even the smartest emails can not guarantee you a successful email marketing campaign. You should use data to constantly validate your tactics and even change directions if needed.
As a startup, along with Finance and Social media marketing, you should use SendGrid metrics on a dashboard and check them daily - Deliveries, Opens, Blocks, Bounces, Spam Reports and much more. The detailed list with descriptions of all the metrics can be found here. But we at Octoboard go further.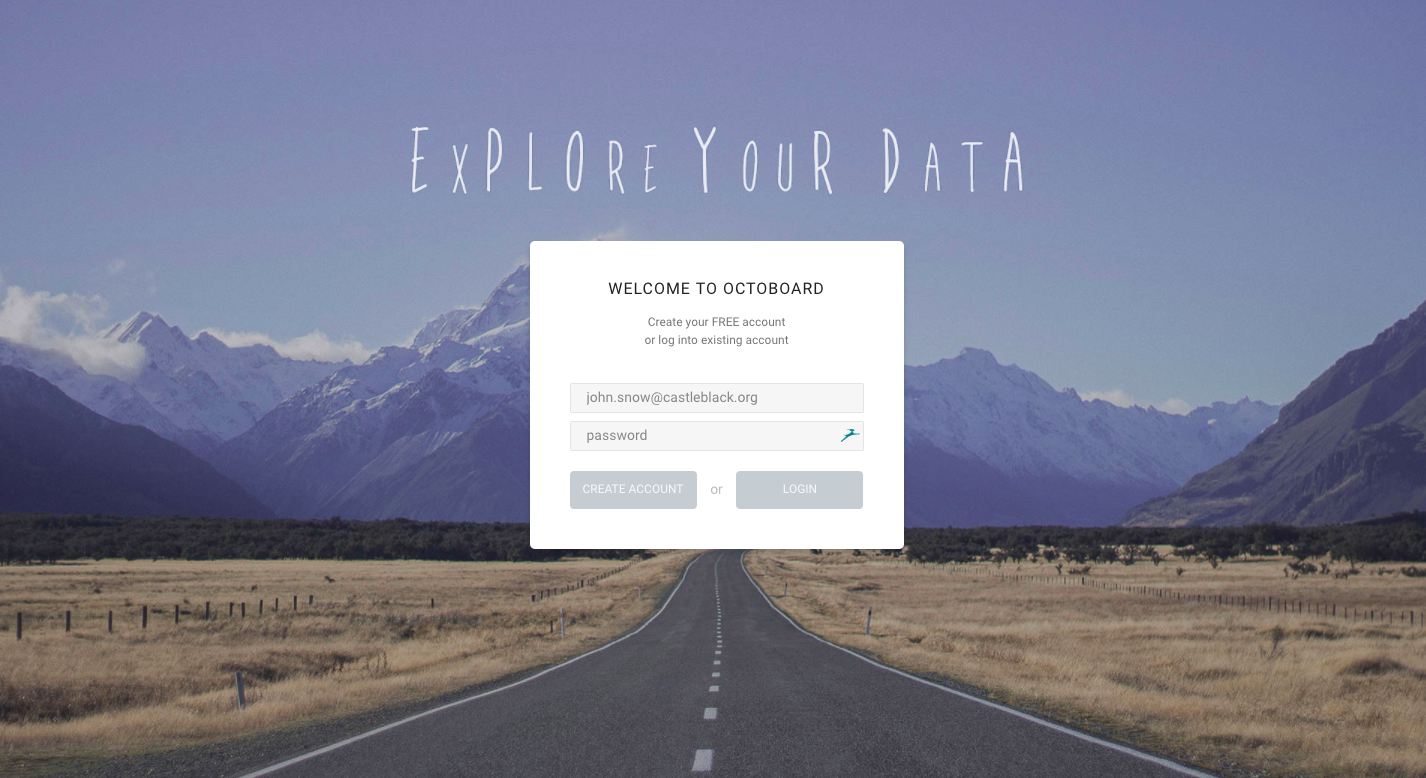 We don't just overwhelm you with data. Our job is to give you access to data you own (if you use Sendgrid of course) in an easy-to-understand manner. We present you the data, we visualise it and we help you make sense of it by grouping relevant pieces together. It's sometimes a real challenge to analyze the data as you often have to be a marketing specialist with a degree in mathematics to be able to use all the information different platforms give you. It is difficult to navigate through services, picking right graphs, charts and maps, and keep collecting data over time. Frankly, you do not have time for that. That is why Octoboard is here.
It's extremely easy to set up a dashboard - just open Octoboard and pick an email marketing template. Then connect to SendGrid and press "Go". That's it!
All the data grouped and visualised so making sense of it becomes very easy and intuitive.
We have built integrations with all cloud platforms that startups usually use - Social Media marketing, Sales, Finance. It means that you have all the metrics you need not only from SendGrid but from all the platforms that you use, all in one dashboard. You will save time and will have data to use daily.
Octoboard will make sure data will continue to be collected. It will show you changes, trends and insights over time. You will not need to call IT department. The dashboard will just keep updating and be always available for you.
Octoboard is Free for most startups!

Do not put it off, try Octoboard with SendGrid now. It will only take 1 minute and become one of the best investments of your time today.